Can be used for cutting various materials, such as wood cutting, steel pipe cutting, plastic cutting, etc.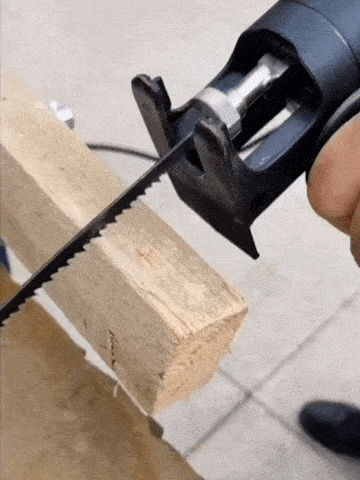 Sharp, supple steel saw blade, can cut quickly like a specialized cutter.

Easy to install and disassemble, stable operation, giving you the perfect cutting experience! 
The handle is anti-slip, with high heat resistance, comfortable to hold, simple to operate, time‑saving, and labor‑saving.
Steel chuck quickly replaces the saw blade without disassembly, bringing many conveniences for you.
It can be directly used for electric drills, percussion drills, and cordless electric drills.
Made of high-quality ABS and steel material, sturdy and durable, it has a long service life.
Using Methods
Specification
Standard without oilcan model:
Professional with oilcan model:
Independent saw blade:
Household small model: